ASR Outdoor Solid Titanium Ice Pick 9.25″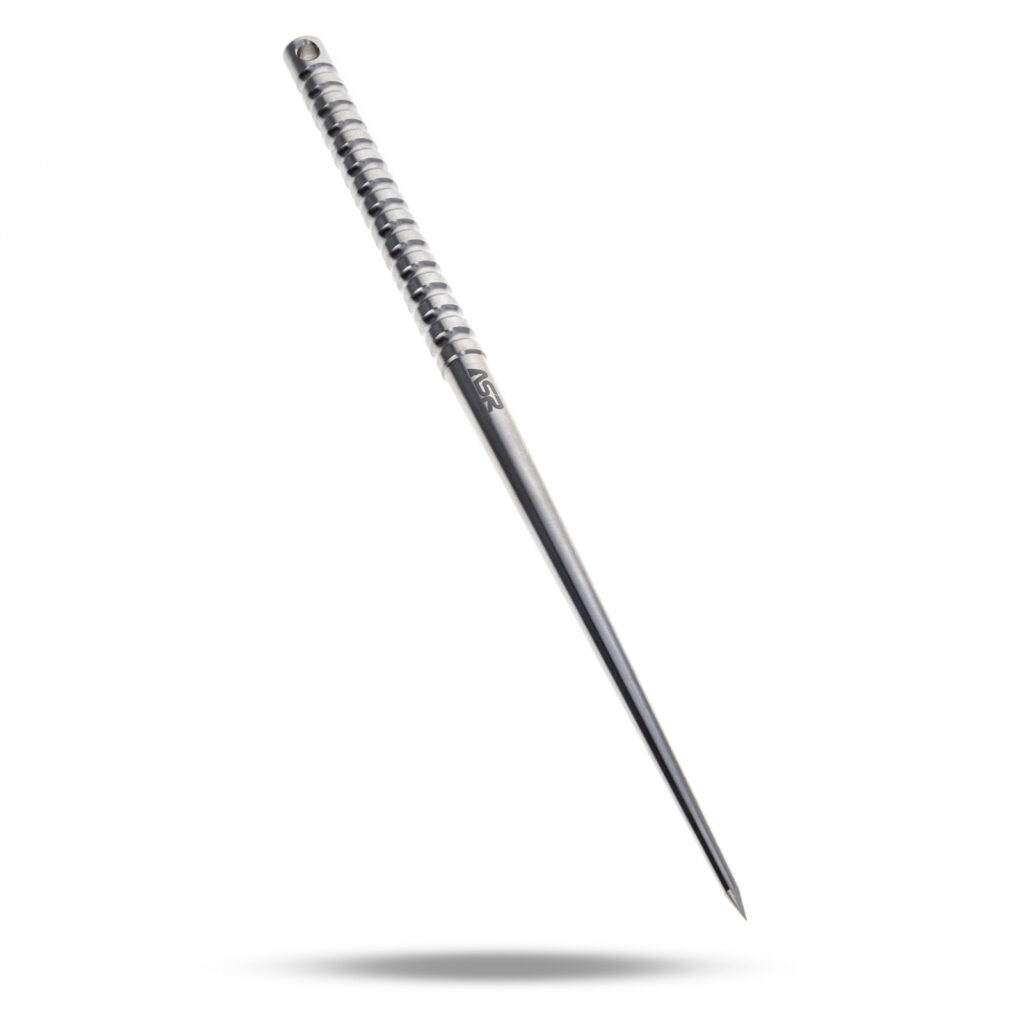 ASR Outdoor Solid Titanium Ice Pick 9.25″
---
Specs:
Milled from a solid .394″ rod of 6AL4V titanium It is tough, lightweight and will never rust
ULTRALIGHT AND NON-MAGNETIC: This ice pick tool is only 1.68 ounces and has an overall length of 9.25 inches
UTILITY AND PURPOSE: Constructed to last a lifetime this unique EDC tactical tool can be used for many purposes as a probe or spike as needed in any situation
HIGH QUALITY PRECISION CNC MILLED: Fitting comfortably in either hand the smooth scalloped textured handle is designed to induce a firm and comfortable grip that tapers down to a very sharp point
MPN: TI-ASR-53
UPC: 155114183191
---
The TI-ASR Solid Titanium Ice Pick by ASR Outdoor is a useful EDC probing tool precision milled from a rod of solid 6AL4V titanium, giving it incredible strength and durability while making it ultra-lightweight at 1.68 ounces for easy portability and effortless use. Made in the USA to the highest quality standards and thanks to its material construction, this robust titanium ice pick tool will never rust and is weather-resistant, even when exposed repeatedly to a saltwater environment; it has no magnetic signature making it an excellent EDC probe.
Overall the Titanium Ice Pick is 9.25″ in length fitting comfortably in either hand and features a smooth scalloped textured handle designed to induce a firm and comfortable grip that tapers down to a very sharp point.
The ASR Outdoor EDC every day carry titanium ice pick tool is an essential outdoor and potentially life-saving tool to keep in your climbing or hiking backpack, bug out bag, or survival kit. Whether you're backpacking, trekking, hiking, skiing, snowboarding, or even camping or hunting, you never know when this tool might come in handy on any kind of outdoor expedition or any kind of unforeseen emergency scenario.
This EDC every day carry tactical tool may just save your life, so make sure to bring one with you on your cold outdoor expeditions. Includes lanyard hole. Overall length: 9.25″. Weight: 1.68 oz.